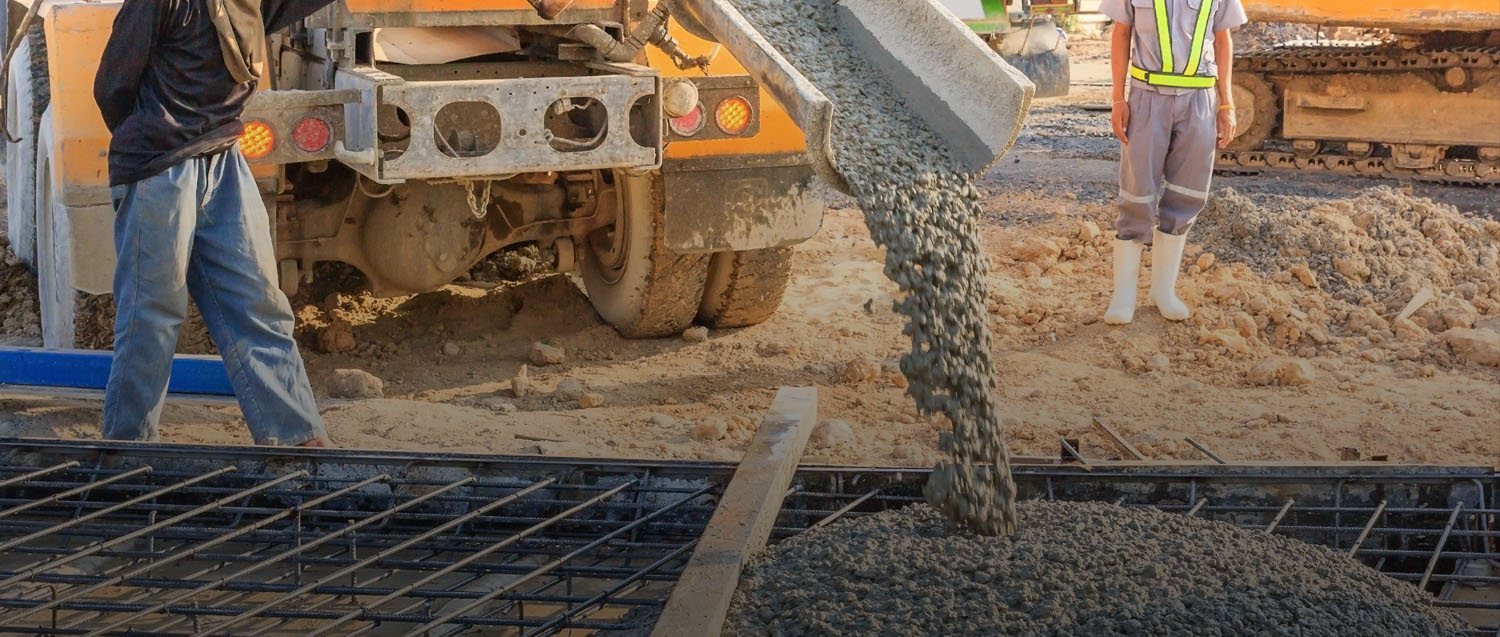 Readymixed Concrete is used in many different applications including housing, agriculture, commerical, retail and infrastructrual projects, etc. Our batching capitcy is 120 cubic metres per hour . Our Batching Plants are fully computerised and automated wet plants. We only use the highest quality aggregate, produced either in our own Quarry or from nominated suppliers. Readymixed concrete can be delivered to your building site ready for placing or pumping into its final position.
Concrete is one of the most versatile and cost-effective materials available and has a wide range of benefits which include strength, durability, sound insulation, fire resistance, low maintenance, energy efficiency and environmental friendliness. At Esker Readymix we use Low Carbon Concrete which is stronger, looks better, more durable and results in significant lower CO2 emissions.
We can add a range of admixtures to our concrete, from water reducing agents, accelerators, retarders, plasticizers and air entrainings agents. These admixtures give a number of beneficial effects to the concrete, i.e., increasing strength, durability, reducing or increasing setting time to accommodate suitable placing of the concrete. We also supply fibre reinforced concrete.
Pumpmix concrete is also available from Esker Readymix. Three of our readymix trucks have been adapted with conveyors and can place concrete quickly and efficiently into areas of great depth or height or to where truck access is not available.
We operate to I.S. E.N. 206-1:2013 standards and guarantee our customers top quality concrete and service.
For all our Readymix Concrete products, contact our office directly.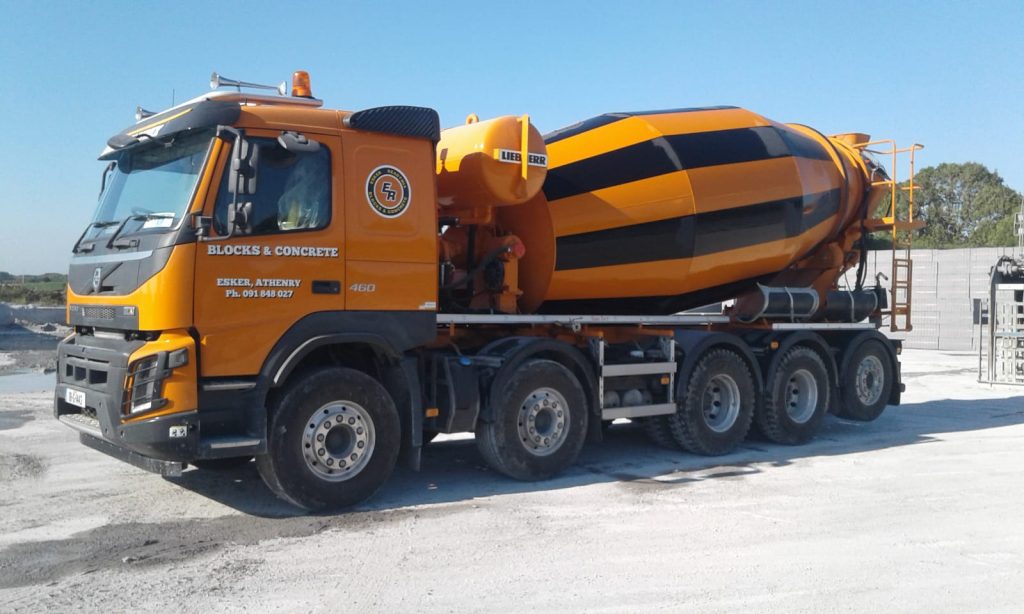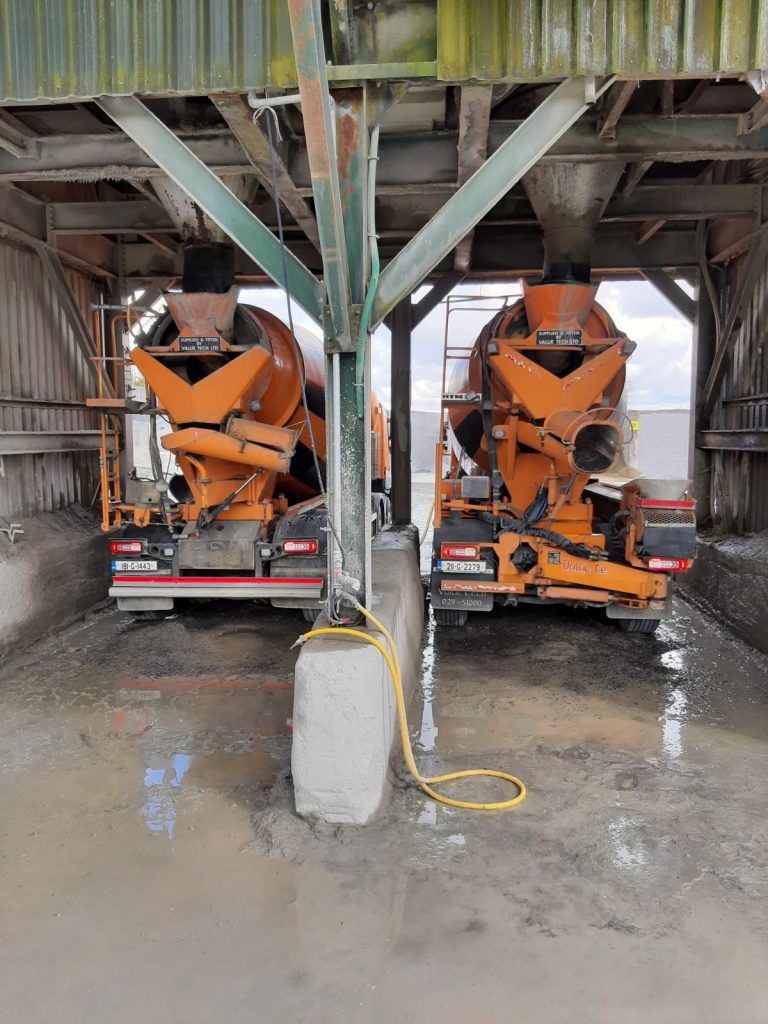 Concrete Calculator
What is the basic shape of your area?
Contact us with this calculation for a quote
CONTACT US
Let's Talk
Send us your contact details and a specialist will get in touch with you.